Servicing Omaha, Nebraska

Residential & Commercial Weekly Lawn Mowing Service
Whether you're interested in lawn mowing, property and grounds maintenance, or landscaping, you can depend on Four Alarm Lawn and Landscape in Omaha to get the job done right. During the summer, it can be difficult to maintain a luscious green lawn. Between mowing, weed eating, raking, pulling weeds, and watering, it can become quite overwhelming and time-consuming. Four Alarm Lawn & Landscaping is here to do the hard work so you can enjoy the beautiful weather and spend quality time outdoors. We provide weekly services that are customized to complete the jobs you need within your budget.
Our weekly lawn mowing service will provide curb appeal that is different from the rest. We will trim around obstacles and edging. Blowing & clearing of debris from driveways, walkways, patios, mulch & rock beds are always included. Performing weekly lawn cutting is the greatest way to promote a healthy lawn. Simply mowing the lawn is stressful to your grass, but when performed accurately, you will have the best looking lawn on your block. Other lawn care efforts such as fertilization and weed control will be a big boost to healthy grasses, so allow us to add these services to your weekly lawn maintenance.
Fertilizer, Weed Control & Aeration
It's a fact — Four Alarm Lawn and Landscape is dedicated to providing the ultimate care for your lawn, so that you can spend your time enjoying it. Focusing on getting your lawn to look great is all we do — period. Our lawn care program is designed to meet the specific nutritional needs of your lawn. You'll never have to worry about fertilizing, insects, or weeds ever again. Four Alarm's Four Step Program helps homeowners enjoy fabulous lawns with no headaches. Applications are strategically timed to match the season and the specific nutritional requirements of your lawn. With our combination of quality fertilizers, nutrients, pest control, and weed control, you'll see a difference that will maintain a thick, lush lawn that will be the envy of the neighborhood and make you happy about your yard again.
Spring & Fall Clean-Up
It is very important to give your lawn a detailed cleaning at the beginning and end of each season. Removing dead wood, leaves and debris is important for healthy grass and plant growth. Not only does it promote growth, but it also reduces the growth of weeds. We use special equipment designed to "deep clean" your grass to ensure a stronger and healthier lawn year after year.
Lawn Care & Property Management in Omaha, NE
Omaha Lawn Care Services
Lawn Mowing & Trimming
Property Maintenance
Weed Control
Fertilization
Aeration
Reseeding
Spring & Fall Clean Up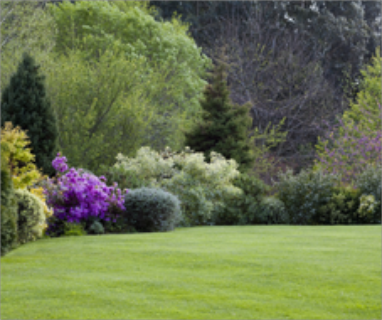 Full Service Omaha Lawn Care Service, Landscaping Contractor & Snow Removal Service.